You are browsing > Events >
2013 Cross-Strait Service Forum in Taipei
2013-05-31
Taiwan Coalition of Service Industries, with The Chamber of Commerce of the ROC (ROCCOC) and China General Chamber of Commerce(CGCC), jointly held the 2013 Annual Cross-Strait Service Forum in Taipei on May 24th.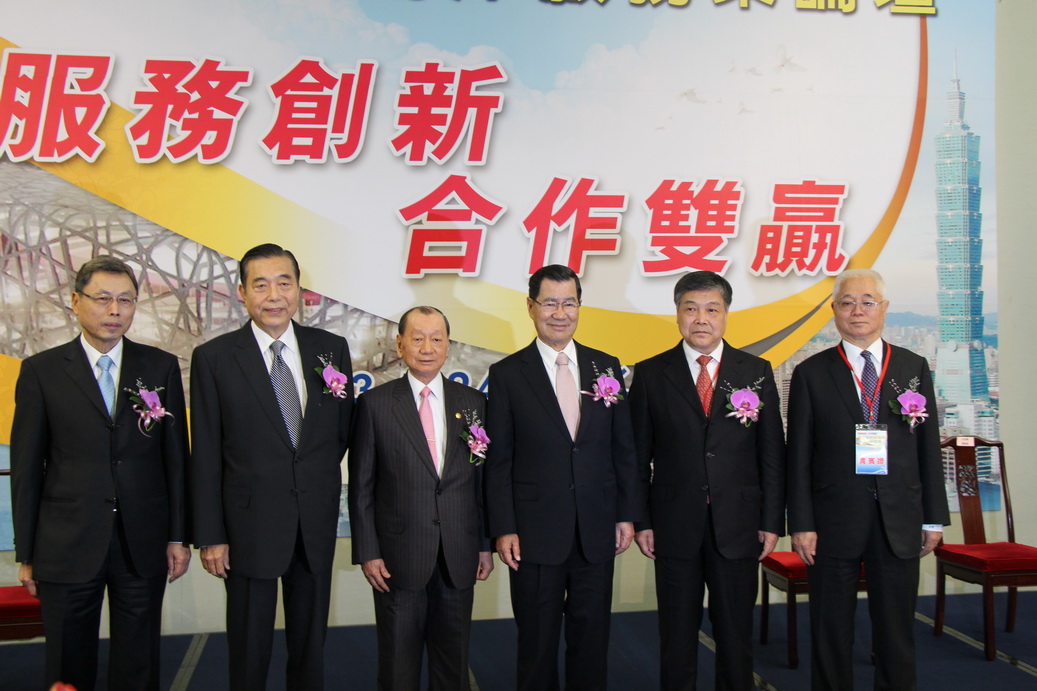 The theme of this year's forum is "Service Innovation and Cooperation," and there are four sub themes: finance, e-commerce, professional service and the food industries. Distinguish guests including former Vice President Mr. Vincent Hsiao, Minister of Council for Economic Development and Planning, Mr. Kuan Chung-Ming, President of PCHome, Mr. Chan Hung-Chi and many other excellent speakers.
Mr. Chang Pen-Tsao, Chairman of TWCSI and ROCCOC, said that economic cooperation between Taiwan and China is one of the most external relations in Taiwan. Service industries account for almost 70% of national GDP in Taiwan. With this Forum, we hope to get together various sectors of Taiwanese and Chinese service industries to explore business opportunities.
Mr. Chang Chi-Kan, Chairman of CGCC said that service industries is becoming more and more important in China, too, And CGCC hopes that the cross-strait can deepen mutual cooperation in the future.